Find Us
Dean's List, Summer Exploration Grant, Phi Beta Kappa, Phi Kappa Phi
Main Building (MAI)
Room 202
110 Inner Campus Drive
Austin, TX – 78712
512-475-7000
Alpha Lambda Delta & Phi Eta Sigma
Flawn Academic Center
Room 338
2304 Whitis Ave
Austin, TX – 78705
512-471-4421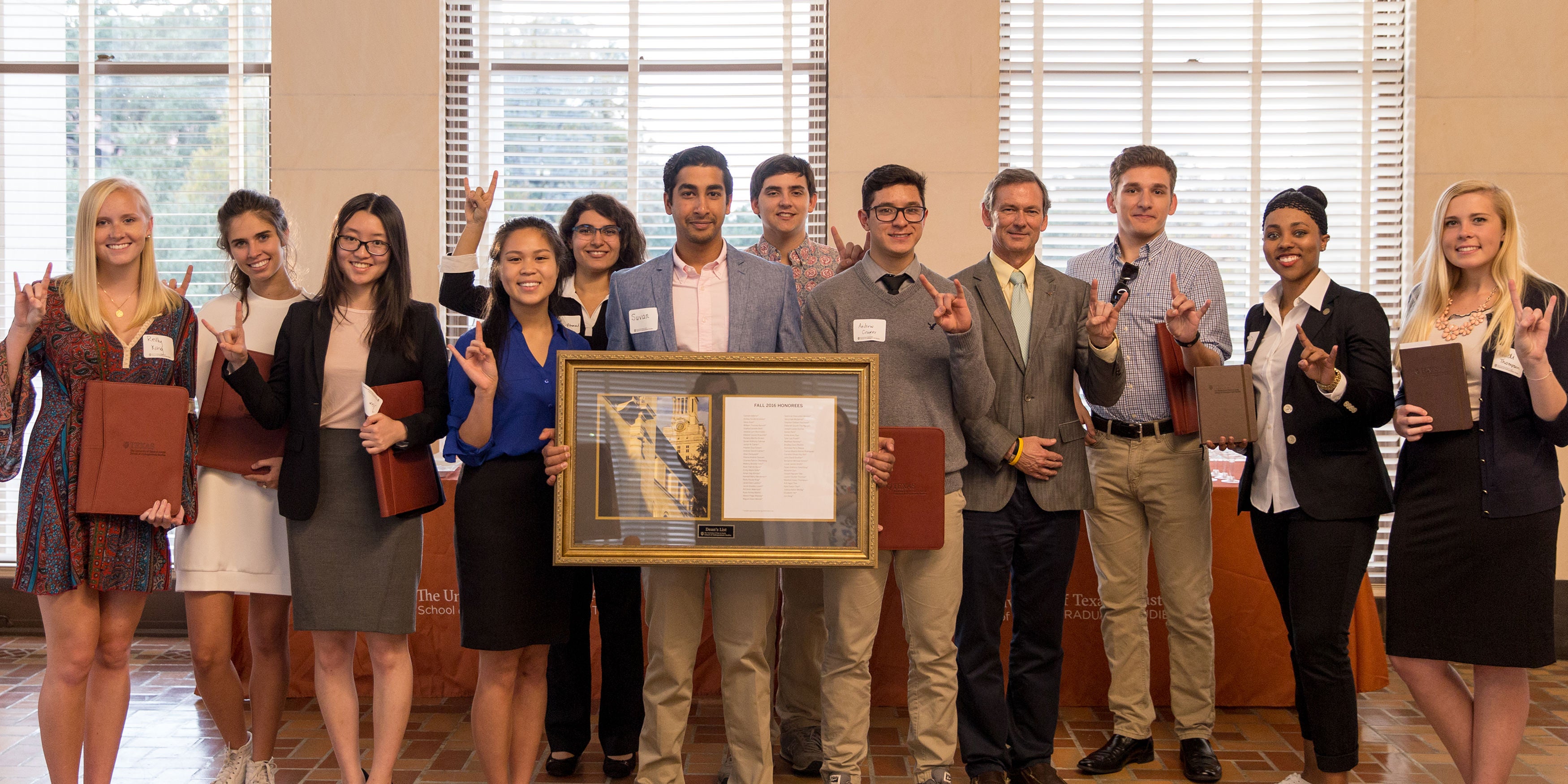 Awards & Honors
The School of Undergraduate Studies (UGS) provides several ways to recognize undergraduate students and staff. These opportunities range from UGS specific scholarships to support of selected national interdisciplinary honor societies.
Students
UT students have successfully competed for each of these awards. We encourage today's Longhorns to continue the tradition.
Faculty and Staff
The school rewards innovation in undergraduate education with these honors aimed at university faculty and staff.