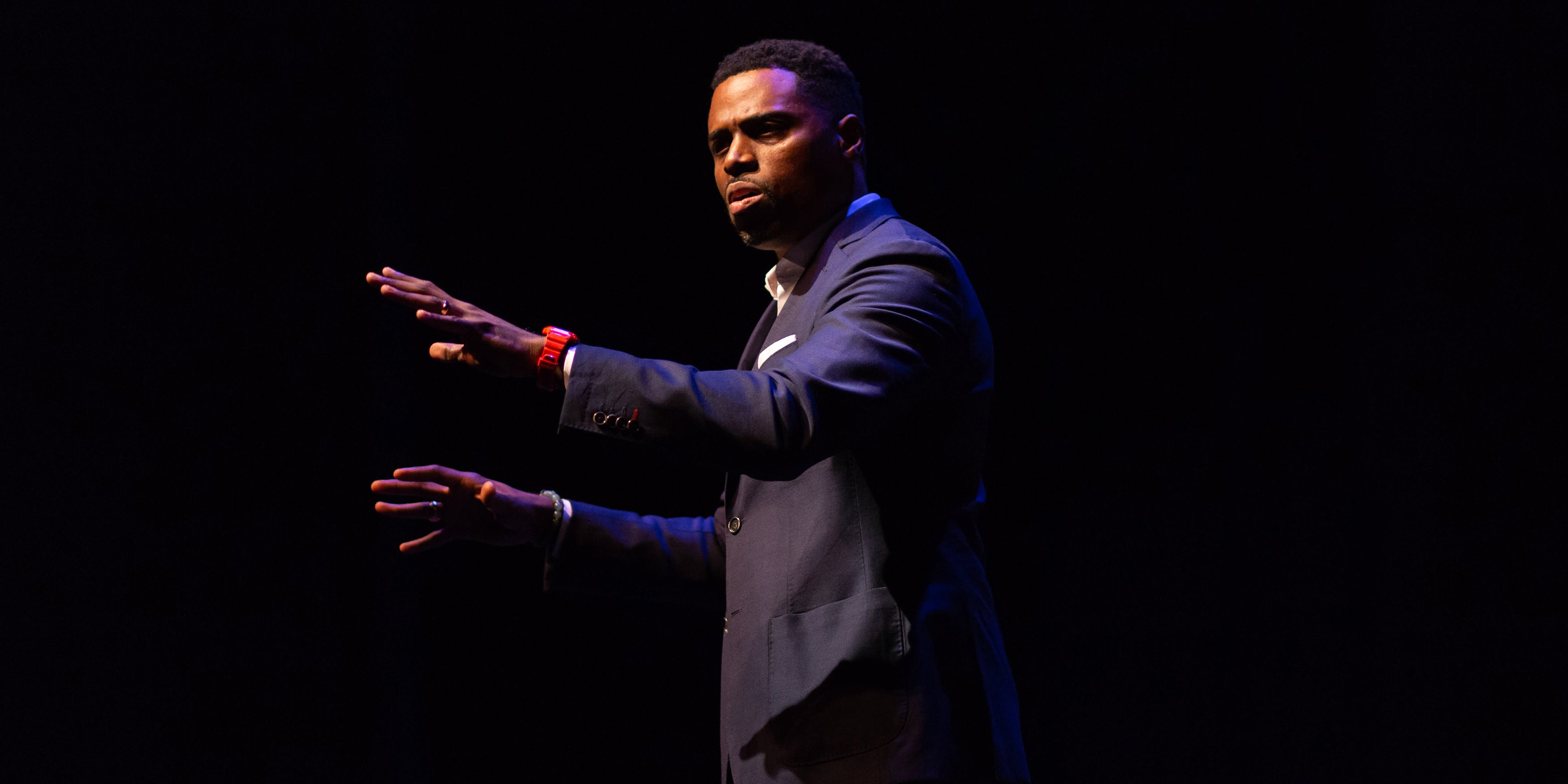 The Herbert Family University Lecture Series
Designed to create a campus-wide conversation, the Helen and Jeff Herbert Family University Lecture Series gives first-year students an opportunity to interact with leading members of our faculty—scholars, scientists, and civic leaders who are nationally and internationally renowned. All students, faculty, alumni, staff, and community guests are invited, but the events will be aimed at entering first-year students. The Helen and Jeff Herbert Family University Lecture Series is made possible by a generous gift from the Herbert Family.
Fall 2023 Herbert Family Lecture Series
The State of Affirmative Action
Professor Lisa R Eskow, Dr. Liliana Garces, JD, and Dr. Peniel Joseph
Monday, Sept. 11, 7-8 p.m., Bass Concert Hall
This lecture defined affirmative action and discussed the impacts of this policy using historical, legal and educational lenses. What has the impact of affirmative action been on our democracy thus far?
Dr. Peniel Joseph
Does the end of Affirmative Action offer America an opportunity to finally come to terms with the nation's original sin of racial slavery? How the history of why Affirmative Action came to be might help us shape a more just future.
Professor Lisa R. Eskow
Professor Eskow will discuss the U.S. Supreme Court's recent decision in Students for Fair Admissions, Inc. v. Presidents & Fellows of Harvard College/University of North Carolina, focusing on the reasoning of the majority opinion, as well as the perspectives of justices who wrote separate concurrences and dissents. She will highlight justices' conflicting views of the Court's precedent regarding consideration of race in educational settings and justices' disagreements over the meaning of Equal Protection under the Fourteenth Amendment to the U.S. Constitution.
Dr. Liliana Garces, JD
Dr. Garces will provide insights from her research on race-conscious admissions policies in higher education. She will discuss what the U.S. Supreme Court's most recent decision on the topic represents, and why it requires all of us to be "racially literate" in our policies and practices.
For the Love of You: Taking Care of Your Health and Well-being at UT Austin
Drs. Molly S. Bray, Bridget Goosby and Raj Ragunathan
Tuesday, Sept. 12, 7-8 p.m., Bass Concert Hall
This lecture discussed the links between sleep, nutrition, exercise and academic health. How does seeking purpose as an undergraduate set you up for happiness during college and beyond?
Dr. Bridget Goosby
Social inequality can be enacted from the structural down to interpersonal and can increase the risk of stress-related medical morbidities for those affected. The transition away from home to college can be stressful for anyone but can have unique risks for those who come from backgrounds that are more highly stressful. This talk will outline the pathways through which social inequality can shape health trajectories through the biological stress processes in early adulthood and why they matter for college life.
Dr. Molly S. Bray
Can college students get scurvy? Can dehydration make you tired? Can a lack of sleep fuel depression? Do I have to add protein powder to my food to grow muscles? This talk will explore the answers to these and other burning questions about sleep, nutrition, and exercise and their role in a healthy lifestyle in college.
Dr. Raj Ragunathan
"Atomic Happiness"
Most of us want to be happy—and for good reason: happier people are healthier, enjoy better relationships, and are more successful at work. But how to enhance happiness levels? One of the best strategies is to increase the set of "likes" (things we enjoy) and shrink the set of "dislikes" (things we do not enjoy). In this talk, Prof. Raghunathan will outline three main strategies for achieving this goal.
Featured Video
Hear from Helen and Jeff Herbert Family University Lecture Series participants about their valuable experiences with the program.