ray.acuna-luna@austin.utexas.edu
Ray Acuña-Luna obtained his bachelor's degree from The University of Texas at Austin in 2010 and his master's degree in educational leadership from Washington State University in 2015. He is a doctoral candidate at Washington State University in cultural studies and social thought in education. Prior to becoming Sanger Learning Center's director, Ray served as a residential education director, orientation coordinator, academic/retention counselor, and more recently, as director of College Access and Transition Programs at Washington State University, working with low-income and potential first-generation students as they transition to college, providing support to finish high school strong and start their higher education journey successfully.
The youngest of seven and the first to complete a college degree, Ray treasures the opportunity to develop students in higher education. His approach is based on understanding the personal narratives they bring into the educational arena and providing opportunities to reflect and leverage the knowledge they have accumulated through those unique experiences. Ray encourages students to delve deeper into the intersections of identity to develop counternarratives and, in the process, their leadership skills as they navigate highly complicated college environments.
---
Carissa Ábrego
Program Administrator
carissa.abrego@austin.utexas.edu
Carissa coordinates Academic Counseling and Tutorial Services at the SLC. She received her B.A. in communication studies from Biola University and an M.A. in linguistics from the University of Chicago. While a graduate student, Carissa worked with undergraduates as a teaching assistant, writing instructor, humanities lecturer, and residence life staff. For four years, she taught academic writing and pedagogy and ran the College Core Writing Tutor Program at the University of Chicago Writing Program before coming to UT Austin and joining the staff at Sanger.
---
Darcy Barrick
Coordinator of Academic Counseling and Coaching, Academic Counseling and Tutorial Services
darcybarrick@austin.utexas.edu
Darcy Barrick coordinates academic counseling appointments conducted by SLC professional learning specialists and runs the Peer Academic Coaching Program which she began in 2002. In her time at the SLC, she has also overseen developmental reading/writing services, supervised Supplemental Instruction teaching assistants, and directed academic counseling services and outreach. Her areas of specialization include instructional design, study effectiveness, academic/test anxiety, and ESL/foreign language issues. Prior to joining the SLC staff, she supervised student teachers/teaching interns for UT and taught in the US and Japan. She holds a master's in education and a bachelor's in the Plan II Honors Program, both from The University of Texas at Austin.
---
Erin Cotter
Program Coordinator Public Speaking & Outreach
erin.cotter@austin.utexas.edu
Erin coordinates the Outreach and Public Speaking Center at the SLC. She received her B.A. in English from The University at Buffalo and an M.A. and Ph.D. in English from The University of Texas at Austin. Before joining the staff at Sanger, Erin spent eight years teaching courses on writing, rhetoric, literature, and film and managed writing centers at both UT and the University of Washington, Seattle.
---
Stephanie Craven
Learning Specialist III, Course Support & Instruction
stephanie.craven@austin.utexas.edu
Stephanie coordinates Supplemental Instruction for language arts courses. She earned her B.A. in classical languages and literature from the University of Pennsylvania in 2006, and her M.A. in 2009 and Ph.D. in 2017, both in classics from The University of Texas at Austin. As an assistant instructor at UT, she has taught multiple levels of Latin, Intro to Rome, Intro to Greece, and Medical Terminology. 
---
Kate Molina-Gallo
Program Coordinator for Course Support and Instruction
Katherine.MolinaGallo@austin.utexas.edu
Kate coordinates the Course Support and Instruction team. She received her B.S. in biology from Stephen F. Austin State University. While there, she served as a Supplemental Instruction leader for Principles of Botany. She also earned her M.S. in science education from the University of Southern Mississippi. Kate has been a teacher for the past nine years. She has course experience in biology, chemistry, and international baccalaureate biology.
---
Kate Schoonhoven
Administrative Associate
Katherine.schoonhoven@austin.utexas.edu
As the administrative associate, Kate's role is to provide administrative and accounting support for the Sanger Learning Center. She also assists with the hiring, supervision, and training of SLC student associates. She completed her B.S. in actuarial science in 2015 from North Central College in Illinois.
---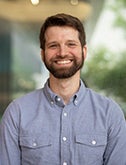 Mitchell Shotts
Learning Specialist III, Course Support and Instruction
Mitchell.shotts@austin.utexas.edu
Mitchell coordinates the Supplemental Instruction program for business, statistics, electrical engineering, and computer science courses. He taught high school social studies for five years in Austin before joining UT as an academic advisor. He received his B.A. in International Studies from the University of Oklahoma and an M.A. in Developmental Education from Texas State University, where he studied how to best support the learning of students in higher education.
---
Sean Tucker
Outreach Coordinator
seantucker@austin.utexas.edu
Sean coordinates the outreach program and takes consultations as a Learning Specialist. He grew up in the Rio Grande Valley (Puro 956!), and then moved to Austin to attend The University of Texas at Austin where he received his B.A. in communication and leadership in 2021. During his time at UT, he's worked in various student-serving roles on campus as an academic tutor for Texas Athletics, an orientation advisor for New Student Services, and a resident assistant for Housing and Dining.
---
Jay Whitehead
Instructional Designer, Course Support & Instruction
jwhiteh@austin.utexas.edu
Jay assists with the supervision of the mathematics portion of Supplemental Instruction. Jay develops the content for Sanger's mathematics classes, selects mathematics graduate students for leading many of these classes, and teaches the algebra refresher and trigonometry refresher classes each semester. Jay also provides academic counseling, primarily for topics related to the study of mathematics. Jay received his master's degree in mathematics from The University of Texas at Austin in 2005.
---